Spearfishing Amberjack
This is also for BlueRunner and LeerFish. Basically what an amberjack is going to do for most of its life is swim around looking for something to eat. Now when your in the sea you will notice that the smaller fish will often be around in large shoals around the rocks and weed, So what the amberjack soes is swims around over the sand looking for the rocky weedy areas.

The best place for you to be is on the edge of the rocks where they meet the sand. What I will tend to do is find this kind of place and then swim to the bottom and look along one line, all the way along as the sand meets the rocks, Jut keep watching in that direction. When an amberjack comes, its usually because it has heard something, "you" so if it hears you swim to the bottom but can not see you because you are hiding, the interest will send it mad, the amberjack will just have to come for a look.

So now what you do is either wait with your gun ready for when its close enough, Or if it seems to be a little lost as to where you are, then you can make some slight noise, just to get him going, Try making a noise in your throat, Or gently tapping your gun so that it hears you.

Now when the fish gets close enough you can shoot it, This sounds easier than it is sometimes, I have quite often had the amberjack come over so fast to see what was going on, they then go right over your head and round in circles looking at you, Now this is ok if they are not too close, But you will be suprised how close they get, and if you have a big 90cm gun then getting a shot at it is sometimes impossible. That is why I swapped my 90ch for a 75cm, just so that I can move it a little faster when needed.

The amberjack is a complete maniac when it has been shot, so unless you hit its hear or its spine, you are in for some fun, Even a smaller one like 2 or 3 kg, will still be a handful, they will quite often rip them selves off the spear if its not a good shot, Best to try and stick to a head shot, But you know sometimes its lucker if you even hit them when they are over your head round in circles, So any shot will do in that case.
Powered by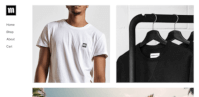 Create your own unique website with customizable templates.