Best Spearfishing Fins
The best spearfishing fins are always going to be the longest hardest fins that you can get. The main reasons for this are basically to do with having power when you need it, If you have to get back to the top quick, or if you have to fight a strong current, Either way big fins are going to be the difference between what happened and what could have been. Some people will say that the best spearfishing fins are the ones that make you feel the most comfortable. That is slightly true, But there is not much importance in comfort when it comes to the difference between life and death.



Luckily these days there are some fantastic fins on the market, they can cover both needs, Power and comfort. so if you are going to invest in a very good set of fins then cressi are always going to be the way to go. Either that or Mares also make some very good equipment. Both companies have spent a lot of time developing the right fins for the right application, When you are getting into something as potentially dangerous as spearfishing then investing in good solid reliable high performance equipment is one of the most important parts of the hobby.


Best Spearfishing Fins USA

Best Spearfishing Fins UK
Powered by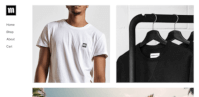 Create your own unique website with customizable templates.