Choosing a SpearGun
When you invest in a speargun, You need to know what type of spearfishing that you will be doing first. As with all tools, every tool has a different use, This spearfishing guide is based on shallow water close to shore spearfishing, So from that you can judge the type of fish that you will see, and you can judge the type of places you will be when you see them.



Now I like the Amberjack and its close cousins the BlueRunner and the LeerFish. these 3 fish are going to be swimming upto you and over you, over your head, round in circles and then swim off, So Idealy you want something short, powerful and accurate. If I had not have said Accurate there then the 55 - 75 cm cressi compressed air gun would have been perfect, But unfortunately the compressed air guns "as far as I have experienced" are very hard to aim with, the spear head is too big, and the chances of getting anything with them that is not sitting still, 2 meters away from you is pretty remote. They may have their uses, but the only use I ever found for them was propping the car door open to let some air in.


So that leaves us still needing something short, powerful and accurate. I have brought many many guns, and now after all of the testing, I have decided that a 75cm gun, with a single THICK powerband and a rail type runner for the spear is the best. This type of gun is easy to move in the water, reasonably powerful and very accurate. I also chose to fit a reel on the bottom of my gun, in case one day the big Amberjack comes by, and takes my gun away with him.
| | |
| --- | --- |
| The thing that I like about my gun is the way the end is open and the line does not go through the same hole as the spear, the line is outside and hooks over the front, This makes the spear so much faster because its not fighting with the line for the space in the guide hole. Plus this gun has a rail that the spear sits in, making sure that the spear is always shot where you aim, rather than going off to the sides. | |


There is a very good trick with the speargun line that I have learned. If you have the nylon speargun line between the spear and the line catch, the nylon passes through the system twice as fast as normal string line, making less drag and a faster spear.
Powered by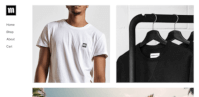 Create your own unique website with customizable templates.