Click on the link below for the latest version of this page
The next fish on the list is the saddled sea bream, This fish is a grey/silver you may even say that it has a slight blue tinge to it,

way to
catch
this
fish
, You will not need a rod, or reel, or pole, All you will need is the rig that we described in the
Grey Mullet
section, This is the rig with foam and 10 hooks, The only difference here is that the foam MUST be white, Also it could do with being a little bigger, It must be at least 4 times the size of the one used for
Grey Mullet
.#
Now you set the rig up in exactly the same way as you did for the
Grey Mullet
, But this time you make up 5 – 10 of the units, You should Just have the rig in your hand, not tied to any rod or pole, The reason for this is that the
fish
WILL NOT take the bait if a line is attached, Now you should throw this rig into the
Sea
, Throw it anywhere you like as long as there are rocks at the bottom of the
Sea
, Not sand, and in my experience it is best if the water is no deeper than 5 -6 meters. Basically with this system you throw all the rigs in, Once one starts bobbing around, You have to get it, So as you can imagine its a lot easier if you have a boat, Any kind of boat will do, even a dinghy, Once you get a bite, Depending on the size of the
fish
it will either Go down and come back up in different places, Or it will just drag it around.
This is a VERY productive way of
catching
the
fish
, I have quite often caught 4-6 an hour, That`s the
saddled sea bream
covered, In honesty this is one of the easiest
fish
to
catch
in the med that there is,
Powered by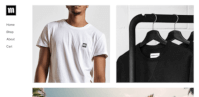 Create your own unique website with customizable templates.