Spearfishing For Sokan
Sokan / Spinefoot are just about the easiest fish in the sea to get, Firstly there are millions of them and secondly they are always right in close to the shore. The easiest way that I have found to shoot the white ones, is to go over the grass areas and find a nice hole between the rocks that the grass is growing on.

Once you find a nice place to hide, Just swim into your little hiding hole and wait there in the grass, The sokan will not be scared of you at all, It is best not to move, just have the gun pointion in one direction and wait for the fish to swim in front of the gun, Plus by doing this you have the chance of anything else swimming by at the same time.


This is Not Just sokan in the video, it is most things, But you get the idea, you have to be down there and waiting. You may think that some of the fish wore a bit small, But sokan do not actually get very big anyway, and the way that I see it is that if you are going to eat it, then you can shoot it. As long as its not rare or a baby.

So that`s that out of the way :) Most of the fish in the video are Sokan /spinefoot, sarpa / cow bream, mir mir / sharp snout sea bream, sorgoz / white sea bream and Zergana / garfish


Powered by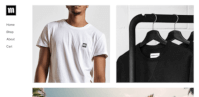 Create your own unique website with customizable templates.