SPEARFISHING TUTORIAL
As much use as a spearfishing tutorial can be. It is only any use to you if it is explaining things to you that are on the level that you are at already. As with anything, you start at the beginning, if you are looking for a spearfishing tutorial then the chances are that you are only just starting out. I am not claiming to be a master at this spearfishing business, but I am not bad. I can go out to places where most people will not get anything, and I will get enough for dinner :) Plus I am always watching and learning, the best advice anyone can give you in a spearfishing tutorial is to watch, see what happens at any given point, and then try to see what made it happen. Then if the result was something that you can manipulate to create the same effect again at another time, Then remember what, where,when and why.


This may all seem a bit vague at the moment, But read through the rest of the pages under the spearfishing tips menu and things will become a lot clearer.
Powered by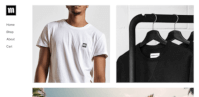 Create your own unique website with customizable templates.