SPEARGUNS UK
Spearguns in the UK range in price so much that you will think that some of the prices are just over the top, and others are so cheap that they must be no good. Well thats kind of true. But it depends on what you are going to do with your spearguns.
| | |
| --- | --- |
| If your just getting started with spearfishing in the UK and are just looking to test the water "its cold" then you want to get something nice and light with a nice little price tag. One of the best starter spearguns in the uk is the Beuchat 75cm Mundial Competition speargun that you see on the right here. Its nice and light, short and powerful. This is one of the spearguns that you can use in the UK and do ok with, plus its not going to cost you the earth. You can get this one from amazon for less than £90. I really wouldn`t buy anything any cheaper than this because you get what you pay for and salt water is a killer. | |
Though for £87.00 a gun like this is well worth it. There is a pad on the back to help loading it. The elastics are hefty enough to shoot the spear at a decent pace and the thing is nice and short so that you can move it about nicely in the water.

A good thing about these shorter spearguns is that you can get them in under the rocks without too much trouble, and you can move them left to right easy enough without too much drag. I had one of these guns for a couple of years and I really got on well with it. In honesty I have still got one of these spearguns.

I changed back to a shorter speargun because I like to stay in close to the shore and hide it out. These short spearguns are just perfect for that kind of style of spearfishing. Click on the box to the right and take a better look at it on amazon. they are the only place I will buy from mail order because they are just so reliable.

The other UK speargun that is well worth a look in a similar price range and the same length is the Cressi Comanche. Its pretty much the same as the other one for the way that it all works. but I think that Cressi has got the name going for it a little more, and the price is a little higher.

If a 75cm speargun is for you then its going to be one of these two. is the cressi gun worth another £13? Yes it is, if only so that you cvan say that you use a cressi sub gun. The durability of the cressi is a little better.

The materials used to make the cressi gun are a little higher quality and you can see by the handle shape that the cressi has had a little more success with the design than the other one. Though its a close match either way.
90cm Spearguns UK
If you want to look a having a little more power and a little more range in your spearguns then you will want to think about having a 90cm gun. The 90cm guns are as you will notice a little "heavier" in the water. Now I know thats not quite true because they are designed to be neutrally buoyant. That said and done, you will still notice that the bigger guns are harder to move through the watet from side to side.
So if your looking to get a 90cm gun or bigger, then your looking to be a little more serious, and if your going to be serious about it, then RIFFE is the absolute ultimate make of gun. These things are just absolutely crazy. Riffe are spearguns uk, and spearguns the whole world, They are world renowned for there quality of build and usability. They are just insane. If you look close at them, the spear fish onto a slot in the wood. Its held down with a magnet at the front, so no problems with the line and the spear in the hole. The elastics dont use the metal spear hooks, these are soft, and silent. In fact the only noise that they make when you shoot them is if the spear hits anything. These guns are the 100% professionals choice. they are so accurate due to the spear sitting in that groove. There is not one thing bad to say about this gun and the whole world knows it.

Click on the image to take a look at it on amazon and see the full spec, Its a serious bit of kit. Ill include a link to the even bigger ones below.
Powered by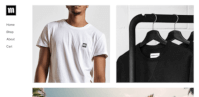 Create your own unique website with customizable templates.