Click on the link below for the latest version of this page
These two (fish) are quite similar apart from the Cuttlefish being generally a lot smaller, Plus the Cuttlefish has a bone in its back, where as the Squid just has a kind of plastic wick, They are both found in Cyprus when it`s cold, So from possibly October to May. To catch these you will need a special squid Lure, They are found in all the Tackle Shops, They are coated in a substance that glows in the dark,

They are about 5" long, Plus they have lots of pins on the back all bent round to form hook, You should only

fish

for

Squid

when it is dark, You should tie your lure on the end of your 0.35mm line, Then use a popper the same as described in the

Garfish

section.
The popper should be tied about 1 – 1.5 meters from the lure, The best place ever to do this kind of fishing is in Girne, If you stand in the old harbour and look where the lights from the casino shine on the sea, That`s exactly where you want to be, You cast out with your rod, In exactly the same way as described for garfish. Then you reel in quite slowly in an erratic fashion. Slow and irregular, Slow and erratic, Once you get a bite, Keep reeling in, Nice and steady, Then once its back to the shore Just lift it up and over the wall. Though bare in mind, Both the Cuttlefish and the Squid and indeed the octopus (not that you will catch one) Have like a parrots beak for teeth, Its set inside its mouth and gives a very nasty bite, So be ware.
Powered by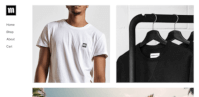 Create your own unique website with customizable templates.