Click on the link below for the latest version of this page

Firstly the White Bream, This fish along with the other fish on this page lives under the rocks from shallow water down to very deep water, We will assume that we are fishing from the shore and describe the technique for that, Though later on there will be another technique described that will catch all these fish on this page and many more, Some a lot bigger, The White Bream is one of the bigger Bream in Cyprus, It grows to about 40cm but is very deep in the body and can get to about 1.5 kg, It is a silver white colour with some light black marking, Also in this group is the striped sea bream which is normally smaller and has a dark black stripe behind its head top to bottom. Then there is the Sharp Snout Sea Bream, this is also smaller, Plus as the name implies it has a pointed nose, This version is mostly found on the sand, But there is the possibility of catching it with this system that we are about to go into, So it is right to mention it here.


The other Fish mentioned is the Morey Eel. This Eel seems to only get to about 1m long in Cyprus, and not very heavy, There are similar eels that grow into absolute monsters. Though during my time in Cyprus I didn't see any, There is also one more fish that you can catch using this method,

The other Fish is called a Painted Comber, It is up to 15cm long, It has


MOREY EEL - MUREN
black and White stripes down its sides from top to bottom, and towards the back of it there is an electric blue coloured patch, Its mouth is very big compared to the other fish, So the method that we use here is basically ledgering, You will need a good casting rod, Also on the reel you will want 0.35mm line, possibly a bit bigger, On the end of the line firstly you will want a weight of about 50grams, Then up from the weight towards the rod, About 50cm from the weight you will have to tie a line, the line should be 40cm long and have a size 8 hook attached to the end, Then do the same again about 1m away from that hook, so altogether you will have a weight, 50cm up a line with a hook, 1m up again, Another line and hook 40cm long, Then up to your rod, You are welcome here to tie a swivel into your main line just up from the last hook, This will help prevent everything from twisting up. Now you will want some prawns again for bait, The prawns should be prepared in the same way as the above section, Defrosted, shelled then dried out slightly on some paper in the sun, You will need one piece of prawn per hook, Once you have hooked the prawn, Then you have to cast your line into, or more ideally next to a rocky area, If you cast into a rocky area, You will have great chance of catching a fish, Though you will have a greater chance of getting caught up and losing everything

WHITE BREAM

A good place to go for this is off the end of the lighthouse in the old harbour Girne, only because there are rocks all around, but once you manage to cast out 20 plus meters you are onto sand next to rocks, so stand a good chance of not getting caught, Once you have cast out I think it`s best to keep the rod in your hands, Keep the clutch loose,
But the line tight, so you can feel the bites, You will get bites almost instantly, Some people will leave it till it runs, Others will strike

instantly, This all depends on the size of the fish as to which is the best method, So I`ll leave that to you, The good thing about this is that you can use as many rods as you like, It`s also best to do this when it`s a really rough day, Though there is every chance of
catching
a
fish
even if its flat, It is also even better still to do it at night, I think it all comes down to the
fish
seeing the line, You can use anything for bait really with this system, Snails, chicken breast,
squid
, octopus, but I have always found that prawns are best.The only thing that you have to be aware of here is the
Morey Eel
, It is brown in colour, You may even say black, It also has lots of yellow dots on it, This eel is potentially dangerous, Firstly you are likely to lose it when it bites through your line, Though it is not worth using wire trace as that will blow your chances with the other
fish
, As you can imagine, If it can bite through a fishing line it will have no problems biting through you, They are impossible to hold, You two choices are firstly if it`s too small or you don't want to eat it, Then hold the hook in some long nosed pliers, and tip it off the hook, Or if you are going to eat it, Then just cut its head off, But be aware that If it bites you, You will wish that it didn't, The back of its teeth are literally as sharp as razors.
Powered by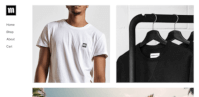 Create your own unique website with customizable templates.